Star Party 2019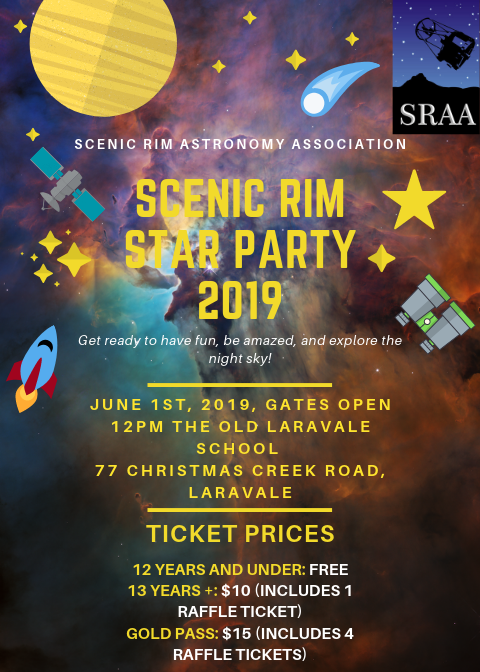 It is on again. Our Annual Star Party!
This year, it is bigger than before with lots of events and things to do throughout the Day and Night.
In attendance this year we have;
Kate Wall (Light Chaser)
James Gilmour (Gilmour Space Technologies)
Blake Nikolic (Black Sky Aerospace)
Dr Carolyn Brown (USQ)
Terry Lovejoy (Comet Discoverer)
Numerous displays and activities will be on show throughout the day including Rocket Launches by the Queensland Rocketry Society.
More details as they come to hand will be advised on our Facebook Page
Tickets are on sale. Get yours before they run out.