This website has recently migrated. You may encounter expired links or limited functionality while we work through some resulting issues.
Who We Are
We are a small and ambitious Astronomy Club, located in the heart of the Scenic Rim. Founded in 2011, the club has gone from strength to strength to becoming one of the more known clubs in the region.
LEARN MORE
All dates are weather dependant. If you are not sure of the weather you can call ahead to check.
Each Meeting or Viewing has a BYO BBQ beforehand (around dusk).
Visitor Information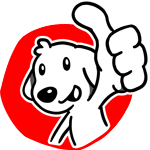 Astro Dog
Astro Dog offer user friendly telescopes and accessories for the budding astronomy enthusiast whether it be for visual observing or for astrophotography. Their aim is to make sure everyone gets a telescope that will work great for them.

Special Deals are available to current Club Members.
CONNECT WITH US
Contact us