International Observe the Moon Night 2020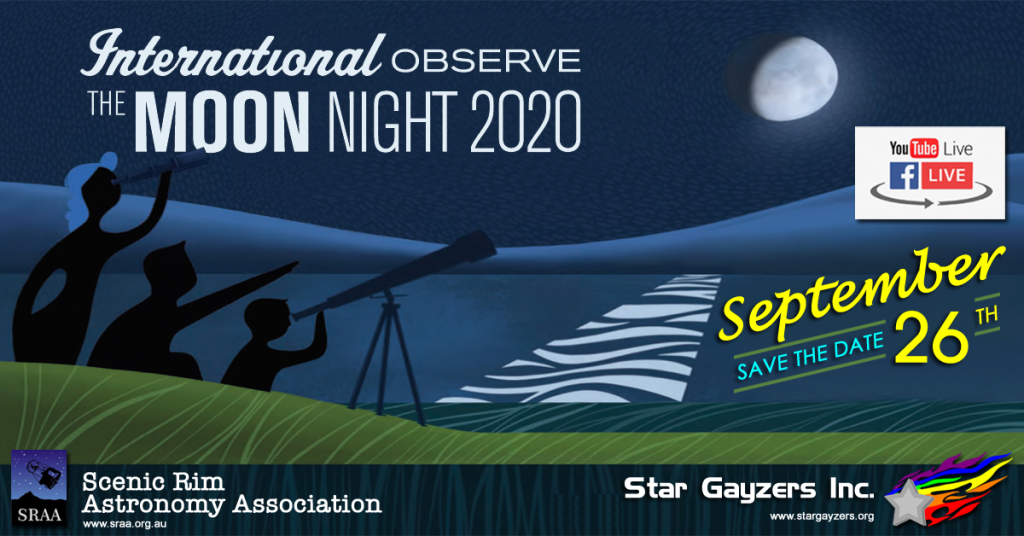 It would have been about now that we would have had our Annual Star Party, but while planning was well underway at the start of the year, Coronavirus hit and everything was put on hold in March. Not to be subdued, we were looking for other things for the Club to do given the restrictions that were being put into place.
It was around June that Star Gayzers Inc. approached us to do a collaboration for NASA's International Observe the Moon Night. We were really hoping that we would be able to do a relatively small event where the public could simply walk up and take a look. Unfortunately, at the time, gatherings were limited to 100 people in the region and it was extremely difficult to do a an "event" given those restrictions and our limited resources. This was further compounded by gatherings being limited to 10 people in August. Hope was not lost completely, as we were also looking at having some kind of backup in case the weather on the night was not going to be favourable. Very quickly, this turned into a relatively good production which the goal was to broadcast this on the Internet to both YouTube and Facebook. As luck would have it, 2 days prior, the restrictions were increased to 30 people. So we were also able to have a few more members and a few people from the public attend.
Although there were a few hiccups, such as Audio and some production aspects, the overall production turned out pretty good. Not bad for a first time. I wonder what the next one will be like.
A lot of recognition needs to go to everyone from both SRAA and Star Gayzers who helped put this event on. A lot of time and effort went into the event, and it cannot go unnoticed.